Office Hours: Monday-Friday from 9:30am to 4pm.
Church Location & Address:
862 SW Glenview Ct. Port St.Lucie, FL 34953
(Please note our office is closed on Friday's during Summer)
Telephone & Fax: Tel: (772) 336-9999 | Fax: (772-336-4610)
Email: onthepotterswheel@live.com
In case of a medical emergency please call 911, please then notify our Pastor Care Leader.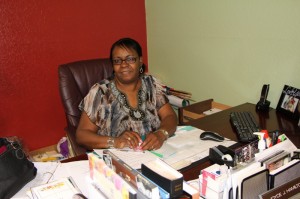 Minister Joyce Hamilton
(Pastoral Care)

Email Us