Visit with us in-person or online!

CONNECT AND FELLOWSHIP!

Intercessory Prayer line: Mondays & Fridays at 7:00 p.m.
+1 (234) 2032766 U.S. (Akron, OH)
+1 (817) 9009005 U.S. (Texas)
Access Code / Meeting ID: 327 436 787 / Dial-in password: 5933324363

Bible Study: Wednesdays at 7:00 p.m.

Women's Ministry Meeting every 3rd Thursday of the month.
__________________________________
YOUTH MINISTRY
2ND AND LAST FRIDAY OF THE MONTH AT 7PM

MEN'S MINISTRY CONFERENCE
10/13-10/15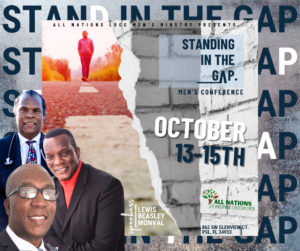 HOLIDAY BAZAAR
FRIDAY, 12/15/23
STARTS AT 5:30PM
BECOME A VENDOR, VOLUNTEER, PARTICIPATE IN THE SHOWCASE

If you would like to be baptized, please contact the administrative office.
Prayer Request
No prayers found! 1 Thessalonians 5:17: Pray without ceasing!